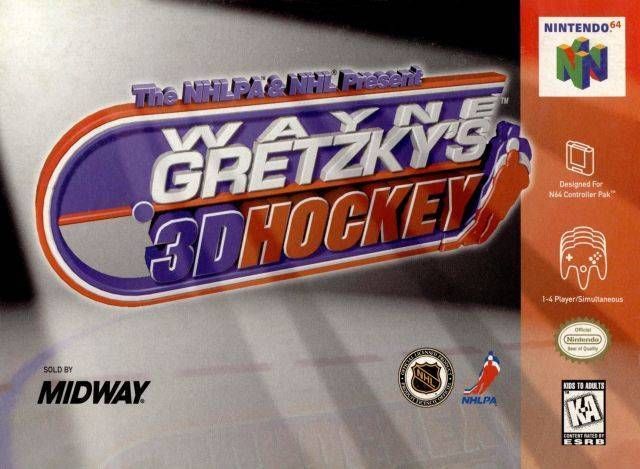 Released on November 11, 1996, by Midway Games, and developed by William's Entertainment Inc., Wayne Gretzky's 3D Hockey is a port of the arcade sports game of the same name.
The Personal Story:
For Christmas, in 1996, my cousin received a Nintendo 64. Less than a year later, I purchased it from him. For that one Christmas, though, the 64 was his. At that point in history, the Nintendo 64 owner had eight games to chose from. One of those games was Wayne Gretzky's 3D Hockey. My cousin received Star Wars: Shadows of the Empire and Wave Race 64 for Christmas, but later that week, we renter Killer Instinct Gold and Gretzky. Gretzky was a good time, and we enjoyed the multi-player, but in two days, it went back to Blockbuster. As for me, I had Super Mario RPG waiting at home in my Super Nintendo. I forgot all about Gretzky, even when I later took the Nintendo 64 for my own. One day, though, when taking inventory of Nintendo 64's sports games, I remembered Wayne Gretzky's 3D Hockey. By then, the game was bargain-binning for under $5. Time to strap-on the old skates.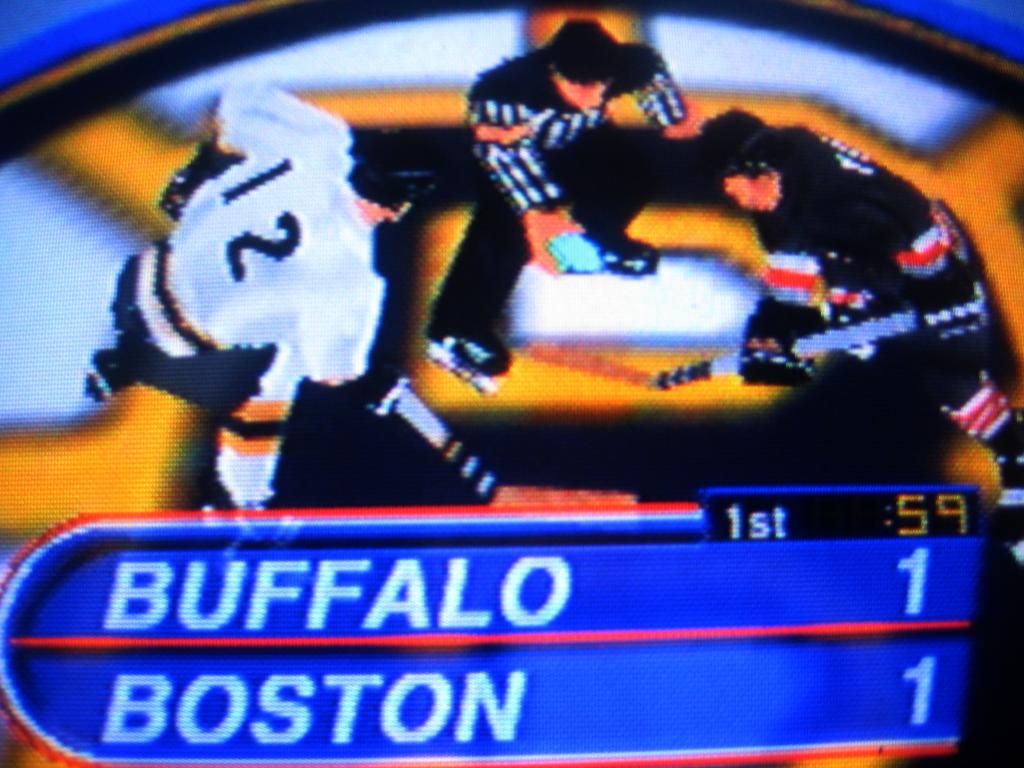 Graphics:
Wayne Gretzky's 3D Hockey was the fifth game ever released for the Nintendo 64 in America. At this point, developers had only scratched the surface of the Nintendo 64's graphical capabilities. With that said, Wayne Gretzky's 3D Hockey's graphics, while not even close to standout, aren't bad. The players are a little too burly for hockey, but they are modeled and animated well. They better be, considering the arcade nature of the game allows for a max of only 12 overall players on the ice at one time. The rink itself looks okay. The crowd is static, but the ice looks alright, even with low-res writing and logos plastered all over it.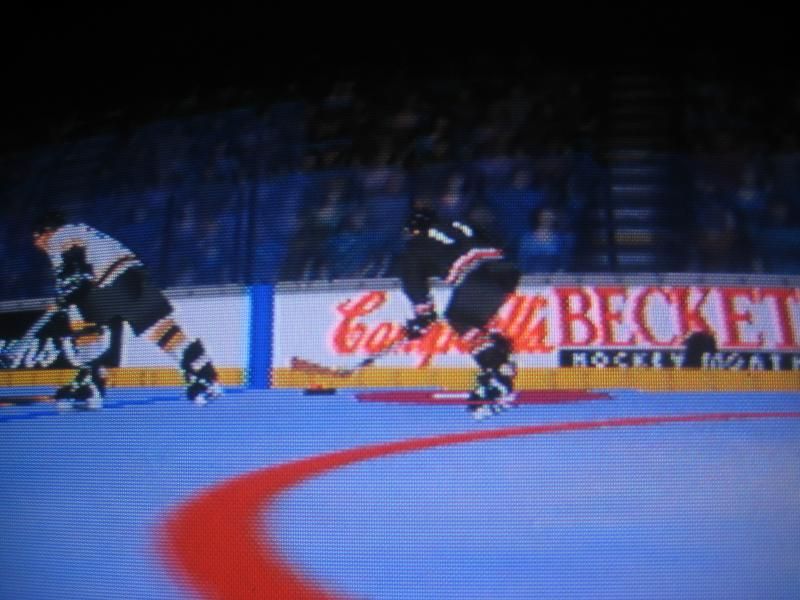 Sound:
Wayne Gretzky's 3D Hockey's audio leaves little to be said. The voice-over commentary is fairly limited, with a few comments said over and over again. One particular comment about "Robin Hood and his merry men" stealing the puck will be ingrained in the player's mind forever because the commentator mentions it a maddening amount of times. Thankfully, the commentary's limited lines are at least read well and enthusiastically. As for sound effects, players let out strange, awkward "oof" sounds when they are smacked down to the ice, but the sounds of stick hitting puck, as well as skates shredding ice are satisfying. Menu music is generic, 90's sports game rock music.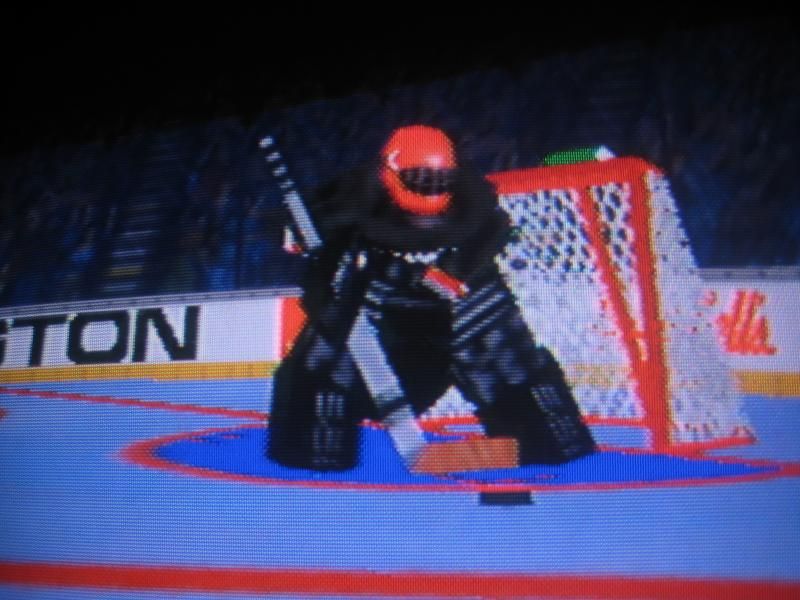 Gameplay:
Want a realistic representation of the game of professional hockey? Do not play this game. Want to play an NBA-Jam'd out version of hockey? Look no further. This is 3-on-3 hockey with 10+goal games, shots that set the net on fire, goalies that can turn into brick walls, the ability to beat your opponent into the ice like a rag doll...and instant replay to watch it all over again. The game also features frequent, game-stopping fights with multiple fighting moves. Referees only exist to drop the puck on the ice. The skating and player-smashing physics are excellent, and the controls are fairly tight, though there are times where it feels like the other team has the ability to tackle the player far faster than the player can get rid of the puck. Teammates and goalies can also show a startling lack of intelligence. Gretzky includes a slightly more realistic "simulation mode," as well as the ability to up the player count to 5-on-5, but in Wayne Gretzky's 3D Hockey world, the more unrealistic the gameplay, the better. The gamer has the option to play through a full-season of hockey, though few will want to play 80+games of Wayne Gretzky's 3D Hockey on their own. The full-value of the game is found in the multi-player modes. Plug in one controller, and a friend can join in for a cooperative mode. Plug in three, and four players can play, two to a team, in 5-on-5 madness. Wayne Gretzky's 3D Hockey was the first in a storied line of Nintendo 64 games to allow four people to play at once--the first page in the legacy of "The Fun Machine." This four-player mode is a blast to play, though it is also a good way to lose friends. Nothing like checking your best buddy into the glass, and stealing away his game-winning shot. Nothing like doing it again, ten minutes later, in the next match. It should also be noted that Wayne Gretzky's 3D Hockey features every existing NHL team from the year 1996, as well as almost every player who hit the ice that year. With that said:
Fedorov and the Red Wings forever!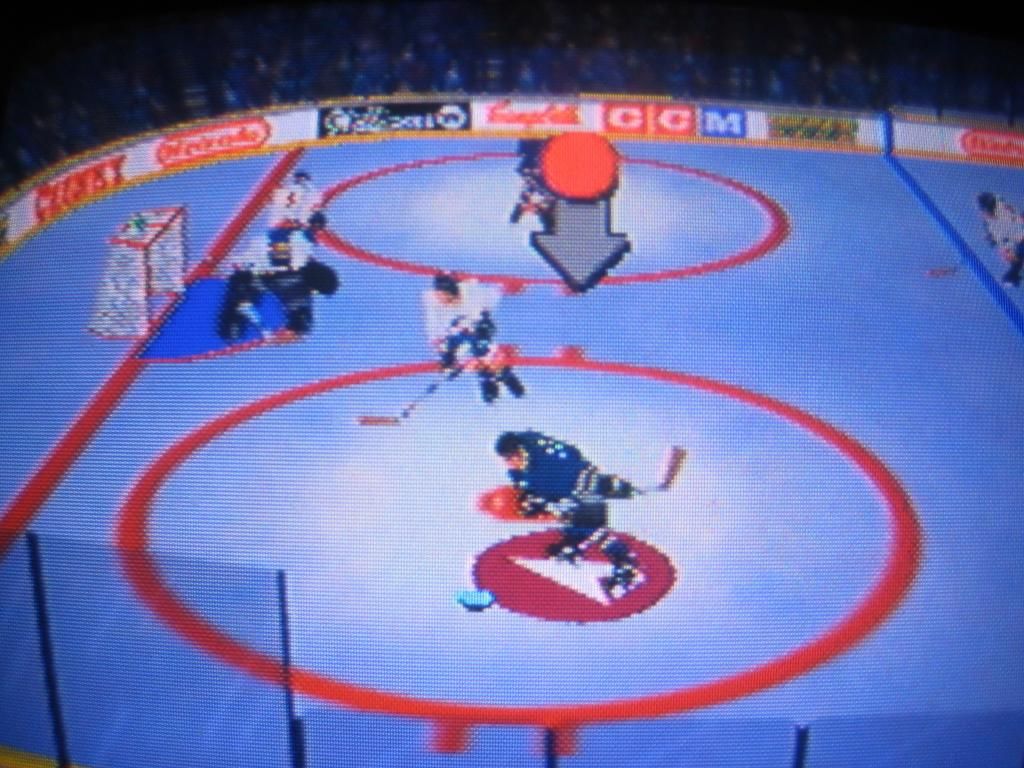 Lasting Value:
As previously stated, while Wayne Gretzky's 3D Hockey's single-player mode is fun to play, the fun doesn't last. Bring along some friends, though, and the fun can stretch on, in theory, forever.
AN IMPORTANT NOTE ON WAYNE GRETZKY'S 3D HOCKEY: A year after Wayne Gretzky's 3D Hockey hit the shelves, Midway released Wayne Gretzky's 3D Hockey '98, which features the exact same game engine, graphics, and sound as the original, with only slightly tweaked gameplay. Months later, Midway released Olympic Hockey Nagano '98, the same exact game as Gretzky '98, with a few Olympic teams added in. Stick to the original.
6.6
Graphics
Nothing fancy, but animation and ice physics are well done.
6.0
Music and Sound
Entertaining, but highly repetitive commentary. So/so sound effects and music.
7.0
Gameplay
Arcade-style hockey, with a single-player mode that is fun for a little while, and a four-player mode that is fun for a long while.
7.8
Lasting Value
Single-player for as long as your attention span lasts, multiplayer until you run out of friends.